Lindley Gooden is the Managing and Creative Director at Greenscreen London. He is a former consumer and technology journalist who chairs some of the City of London's best rated webinars and events . His career has spanned British television and radio, as a Senior BBC Journalist, Head of News, Sky News Correspondent and Presenter.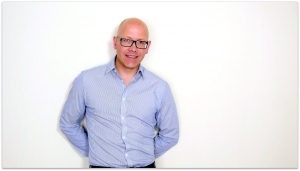 Over the last ten years, he has worked with some of the world's biggest brands, helping them to better connect with their audiences through smarter communications, translating complex issues, and creating award-winning corporate and viral video content. Lindley occasional moonlights for Arch Pictures to direct very creative projects and is certainly a hero in the making.
Frederick Archer is a freelance director of corporate video, online adverts, Music Video Promo's, TV Documentary, TV Series. He is a former city corporate Manager working for Telecom giants BT Plc, Publishing and Media giants Informa Healthcare. His career has spanned British Film and music industry, As a Sound supervisor/Producer/Director and Owner of a record label. Over the last five years he has work with some of the biggest Healthcare brands making long form films for online and product launch.